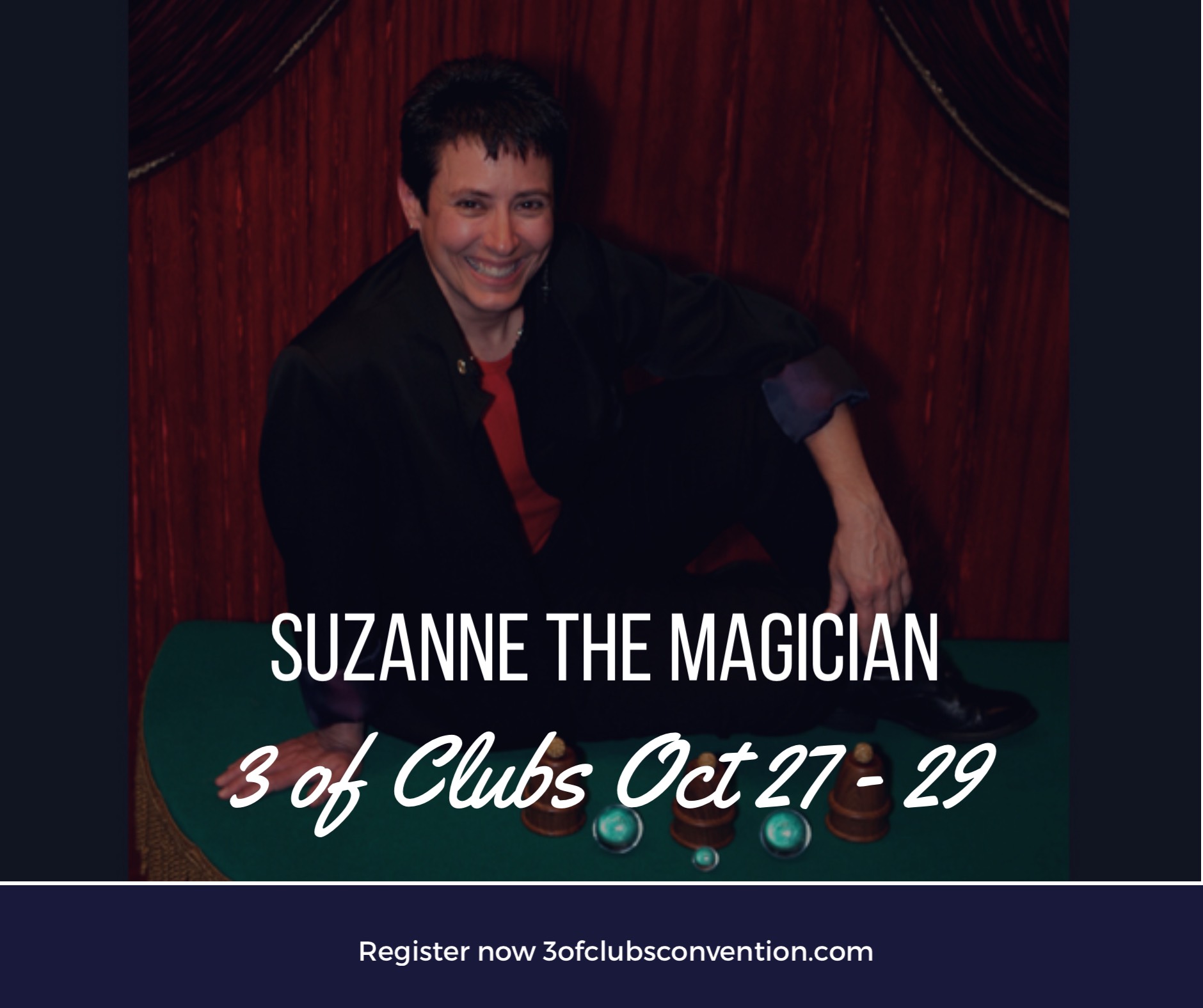 Audiences all over the country have been falling in love with Suzanne since 1985. She resides in Minneapolis/St. Paul, Minnesota and can be see locally there at Mad Jack's Sports Cafe in Brooklyn Park and Vadnais Heights and at Birch's Restaurant and Bar in Long Lake.
Her engaging style makes the audience an essential participant in her performance. Other respected professional magicians have called her "flawless" and "amazing". She is a favorite at Hollywood's famous Magic Castle and was awarded Close Up Magician of the Year for 2010 by The Academy of Magical Arts. Her specialty is close-up magic for corporate and private events.
Suzanne's audiences are treated to a compelling entertainer who manages to combine powerful magic with a welcoming high-energy personality and captivating storytelling abilities, resulting in miracles – only some of which can be explained by magical modus operandi.
She is well-studied in the art of magic and has the skills and experience to approach her performance like a musician approaches Jazz.
Her style is rooted in her heart – she is bright-eyed, attractive and fun. She can hold an audience without her magic. Suzanne is more than likable; she personifies charisma. She makes shy people shine and bold people laugh.
People don't like Suzanne when she performs, they love her. When she takes the stage, the typical persona of a magic performer is far, far away. Rather than adopt the currently-popular character of a frantic used car salesman when performing magic, Suzanne is herself: feminine, funny, wise, direct and, above all, delighted to be performing for the audience. This core positively is contagious, and it radiates from Suzanne.
What Suzanne loves most about magic is not a particular effect or gimmick; it's the connections she makes with other people. She loves the moment when she can see magic in the eyes of the audience – that brief moment when they believe in magic again. See her perform once, and you'll see it happen, and with such grace it appears effortless.
Magic is the unlikely and improbable. It is an amazing and wonderful force that fills us with joy and delight. Suzanne is magic.
Check out when she performed for Penn & Teller!