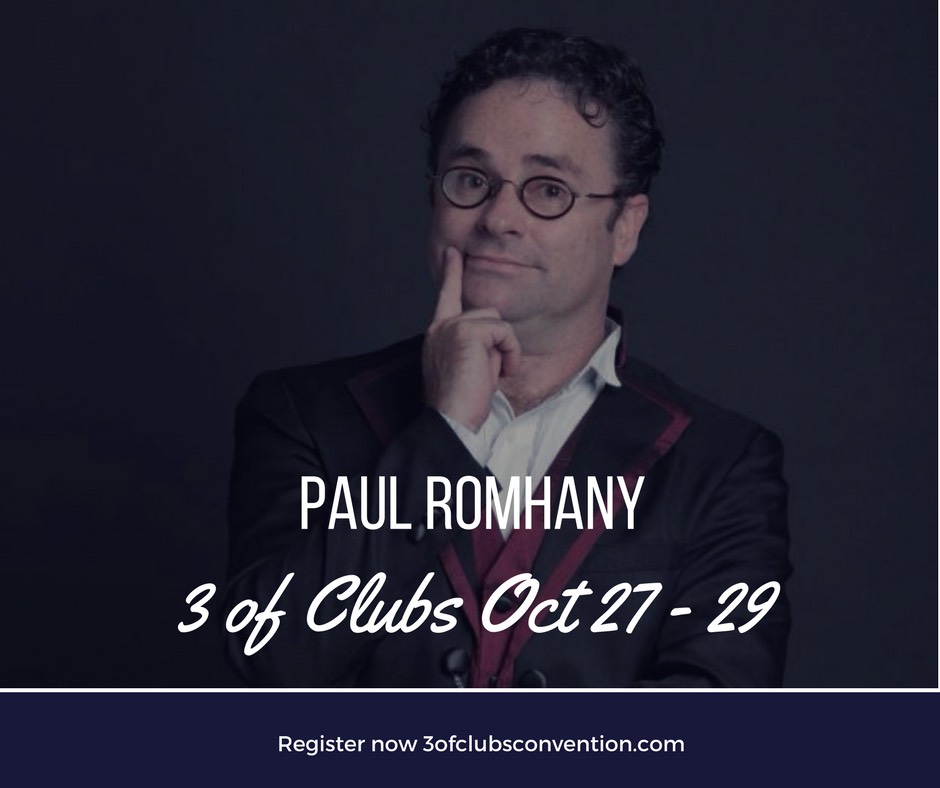 Paul Romhany got his start in his native New Zealand, earning his degree in music from Auckland University. A piano certificate from London's Royal College of Music followed, but Paul's passion remained in theatre. Soon he was travelling the globe performing to universal acclaim and recognition with such awards as Entertainer of the Year in his home country and International Gold Medal Magic Champion in 2004.
He has performed in over 100 countries and 17 national television appearances including two years on New Zealand Television with a double magic and was a featured artist on the TV Special "New Zealands Greatest Magicians."
Paul is also a published author with Penguin books and has written other books including Entertaining on A Cruise Ship – The Ultimate Guide, as well as Extreme Magic MakeOver for comedy classics.
As a creator of over fifty original magic effects, Paul is known throughout the world for his innovative thinking and often acts as a consultant to other magicians. His magical effects and ideas are being present by magicians throughout Asia, Europe and North America, both in live performances and on television. Paul also spends time traveling to international magic conventions where he lectures and performs, sharing hiw wealth of knowledge with fellow magicians.
Since 1990 he has appeared on high end cruise lines as a headline act. His Chaplin act has kept him one of the busiest magicians in the world, performing for millions of people from almost every country. His style of comedy is innovative, fresh and very charming – winning audiences over where ever he performs.
Based out of New Zealand and Canada, Paul and his wife Natalie are seasoned travelers as they both globe trot the world to bring Paul's act to all types of audiences.
Without a doubt, Paul is New Zealand's most well known and successful international magician – no matter what part of the world you are in, magicians will know the name PAUL ROMHANY.
See Paul in action performing his Dream Prediction!